Joselyn Cano, an Instagram model, allegedly died during a failed butt-lift operation in Colombia at the age of 29.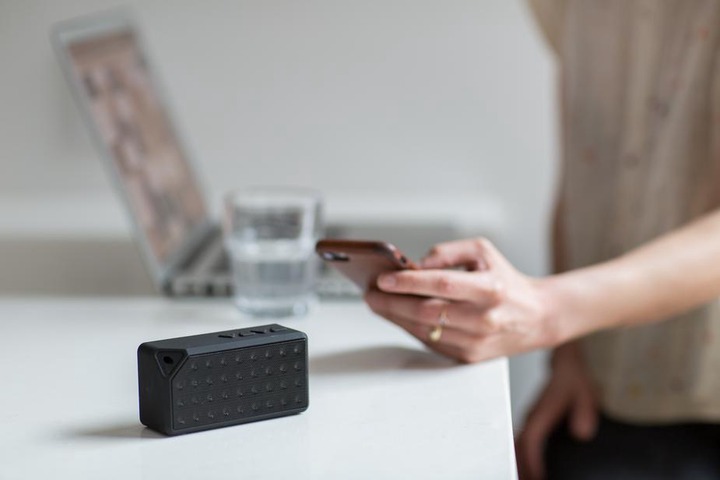 Fellow model and influencer, Lira Mercer, posted the news of her death on Twitter yesterday. She wrote: 'Omg Joselyn Cano died after surgery in Colombia. That's ferocious.
This model, dubbed the Mexican Kim Kardashian, is said to have died on December 7. A three-hour video of what is thought to be her funeral was shown on Twitter, showing loved ones paying their respects to the young woman in a casket next to an immense portrait of her.
A brief message on the stream read: 'On Wednesday, March 14, 1990, Joselyn entered this world. On Monday, December 07, 2020, she entered into everlasting life.' The death of Cano has yet to be reported by her family, but following the tragic news, many have taken to social media to post heartfelt tributes.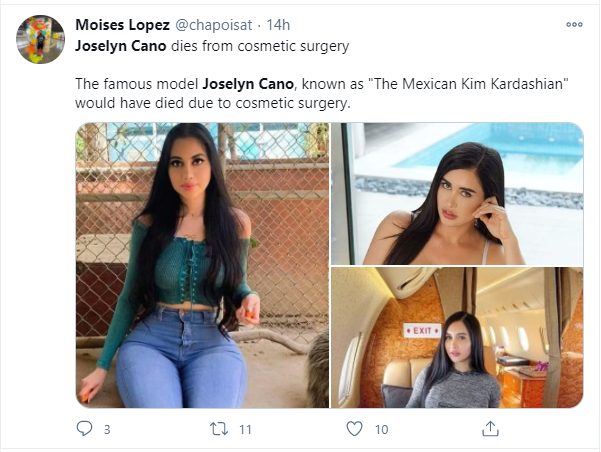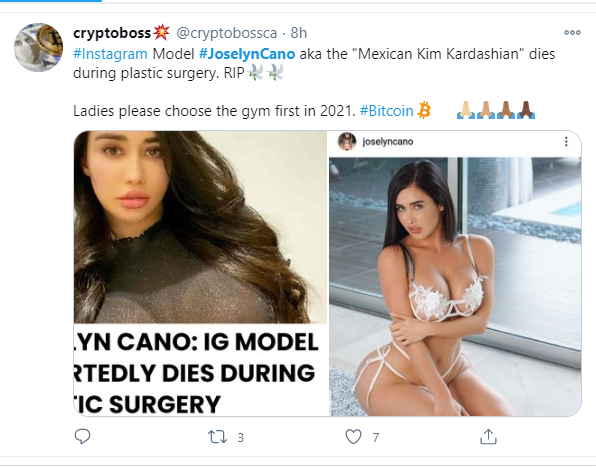 A lady who wanted to have a Brazilian butt lift next year determined that after Joselyn's death, she would no longer go down that path.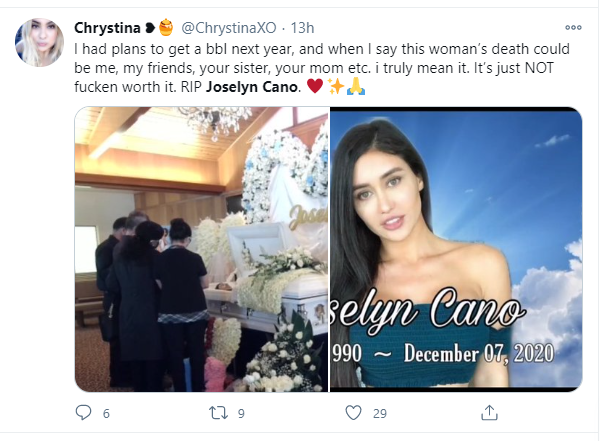 She lived in Newport Beach, California, according to Joselyn's profile on LinkedIn, and studied microbiology at San Diego State University. She soared to stardom by making social media content and amassed a fanbase on Instagram of 12.8 million fans with over 80k followers on Twitter. Her last update on Instagram will be on December 7th.Fans have sometimes pointed to Joselyn as the 'Kim Kardashian of Mexico' because of her success online.See more of Joselyn's pictures below: