Two members of the National Party have this afternoon been refused entry to Waikeria Prison, as the uprising by inmates shows little sign of being resolved.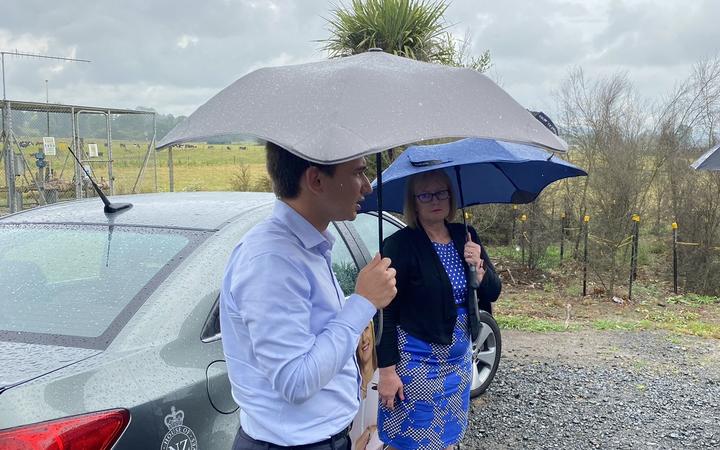 Inmates holding up part of Waikeria Prison are now into their fifth day under siege. Overnight a large fire was seen burning from where the men are.
Two National MPs – Simeon Brown and Barbara Kuriger – attempted to enter the prison this afternoon, but were turned back by prison authorities.
They were told under normal circumstances they would have been allowed in, but this was an emergency situation and they would need permission from Corrections Minister Kelvin Davis.
Brown has been calling for a full investigation into how the riot started and why it has been allowed to continue.
He said today he wanted to support the prison's staff, who he said were under a lot of pressure.
Brown said the next step was get in touch with Davis' office and request permission to enter.
Six prison vans have left the facility this morning and a number of Fire and Emergency vehicles have gone onto the prison grounds.
Former Waikeria Prison Guard, who does not want to be known, told RNZ that the atmosphere is poisonous and the facilities are bad.
They retired a few years ago and described the water as being in an atrocious condition, and the workers did not enter it.
The retired security guard said the yard where the prisoners had been so run down, if it were a zoo yard, it would be locked down.
They also said that there was bias and the underlying negative culture against the inmates.
In his new speech last night, Corrections said the inmates had broken into a secure area and had designed improvised weapons that could be used against the prison workers.
The Department said the inmates managed to do extensive damage to the jail.
Incident controller Jeanette Burns said it was alarming that men had access to weapons and supplies.
She said negotiations are ongoing and the prisoners have had multiple opportunities to surrender.
Family members of one of the 16 prisoners staging the protest at Waikeria Prison have arrived at the gates.
RNZ's reporter, who is at the prison, said yelling could be heard from inside the low-security prison gates.